2011年 07月 18日
「Japan edge USA for maiden title !!!!!」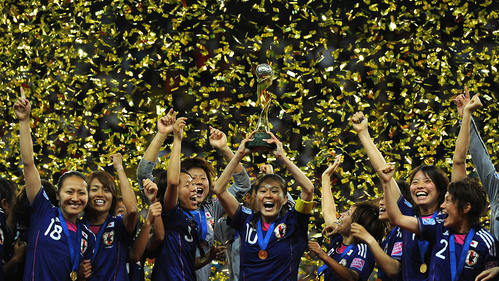 Japan's midfielder Homare Sawa celebrates with the trophy
何度も驚いて、感動して、言葉にならない.....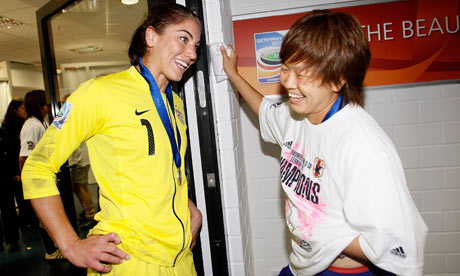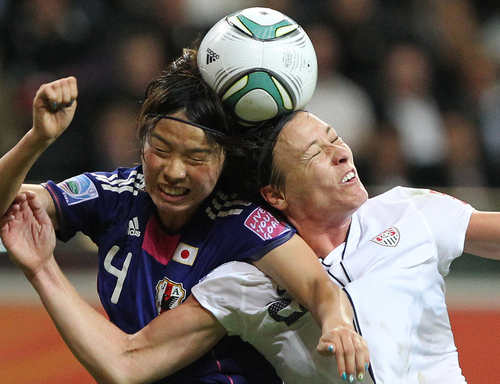 American striker Abby Wambach (right) and Japan's defender Saki Kumagai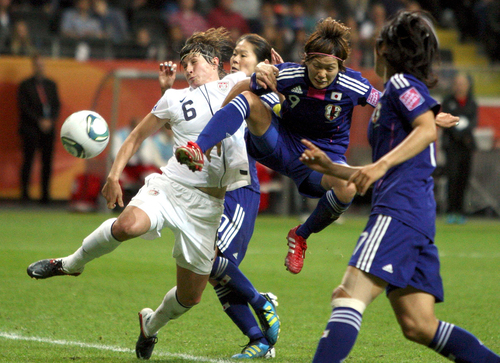 Japan's Nahomi Kawasumi (center) is challenged by Amy Le Pielbet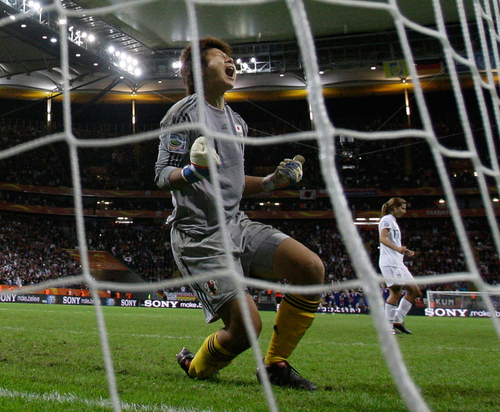 Japan goalkeeper Ayumi Kaihori reacts after making a save on a penalty shot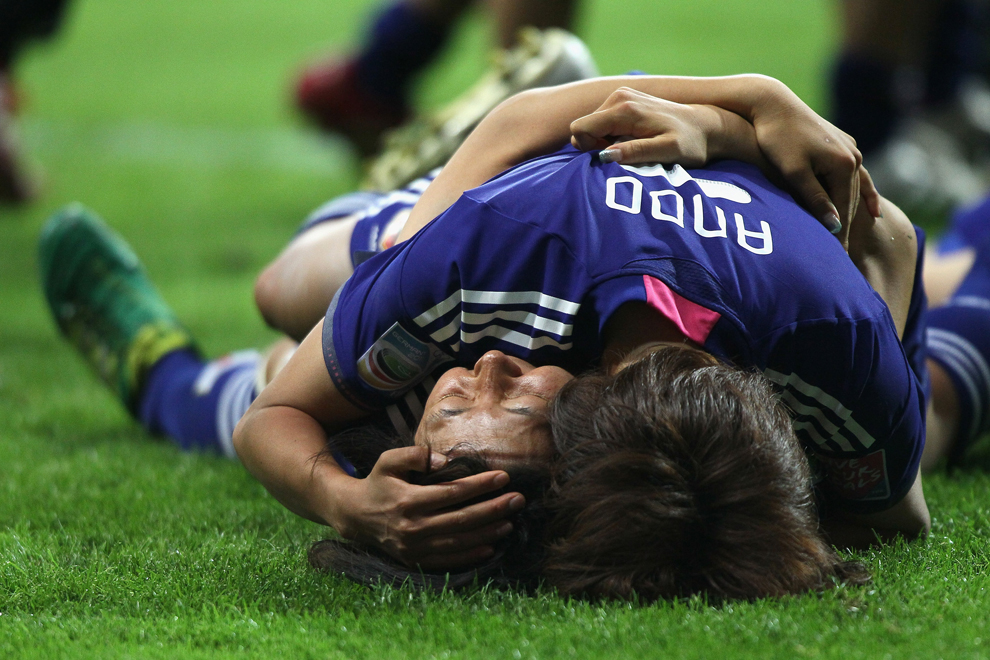 Kozue Ando of Japan (top) embraces Yuki Nagasato after winning the penalty shoot-out.
☆以下は各国サポーターのコメント(写真はこれまでのゲームのもの)
nekomata (Sweden)
AWESOME JAPAN!!! best game to watch during the whole cup! even usa was better then i've seen them in other games i like the gameplay of japan, i like how they all smiled and was happy in a ring with their coach before prepping for the penalty kicks - not even hopes psyching worked on these japanease ladies this is the future!!! and a big YEEES way to go to SAWA:D
FrozenBlue (USA)
Good job Japan! And good job Homare Sawa! Your leadership took Japan where they are now! Morgan is a player to watch out for in the upcoming tournaments. Homare Sawa and Japan all the way!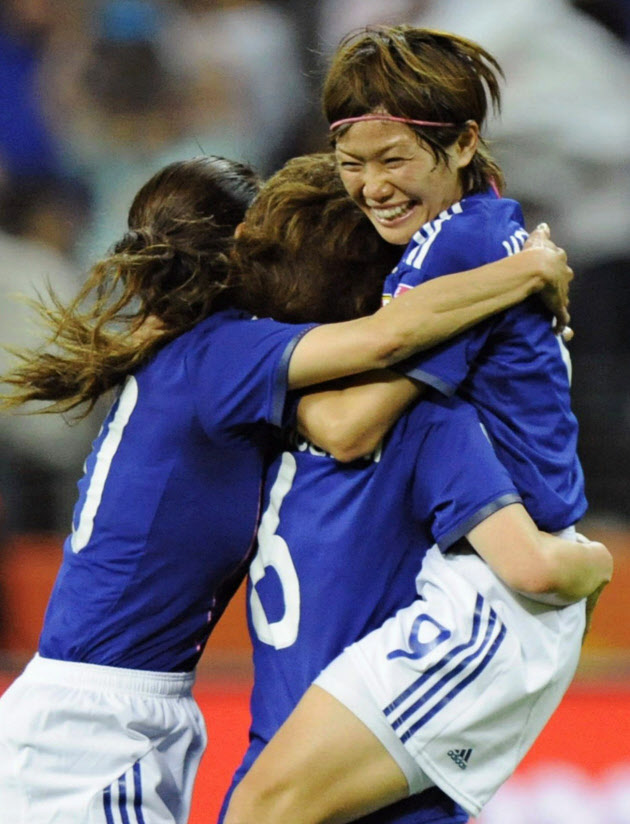 GoMatildas (Jordan)
Congratulations Nadeshiko. Well-played. It's good to have a new name on the Women's World Cup. 6 World Cups and 4 different teams winning the trophy. Commiserations to the USA. Enjoy your success and looking forward to the Matildas playing Japan in September for qualification to the 2012 London Olympics. Go Matildas !!!

Ciscotaku (USA)
Congratulations Japan, you deserve this win, its way harder to come back from behind, and you did it twice.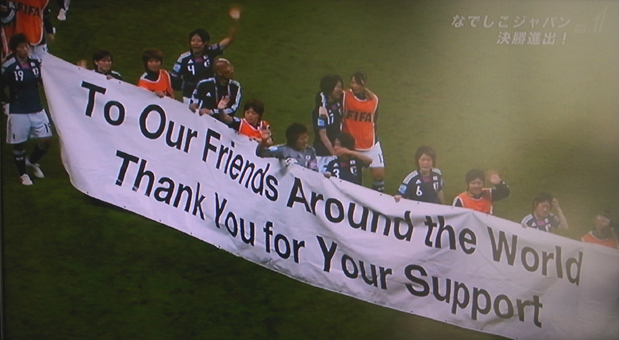 Kelly88-1990 (England)
great game best team won i am so happy and England beat which they were the only team to beat them so well done to both Japan and England and USA did a great job but well done Japan

chicharito-- (USA)
USA deserved it...Japan needed it... In the end Japan was victorious, Congratz Japan!! :D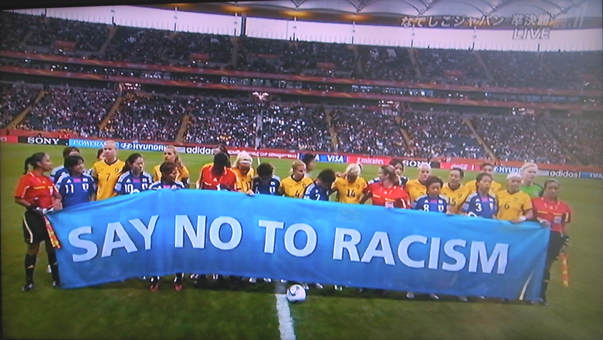 voyageuse64 (Canada)
Both teams played well. It would be nice to give each of them credit. Let's not always talk about disasters. Japan got the win not because they had a hard time in the past year. USA have had hard times as well economically. So congratulations to Japan and two tums up to the USA great team spirit and great sportswoman ship. ;)

SoccerNinja2 (USA)
As a total USA supporter, I admit, I am broken-hearted. USA and Japan were fairly even sides, as was shown in most of the match,but Japan did what they do best and kept a cool head, which is why they beat us so badly in PK's. PK's were the downfall of my would-be champions, but they deserved that. They really blew the kicks. I am happy for Japan and the happiness they bring for their country, because they deserve that. USA keep your heads up! Millions of girls, including me, still look up to you! Olympics is ours!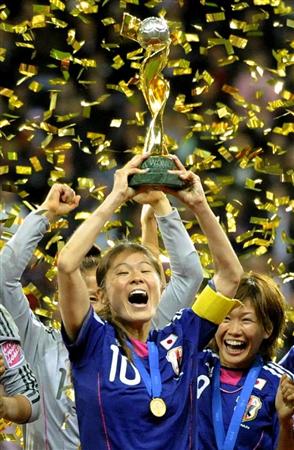 Harper1981 (USA)
Congratulations Japan on winning in beautiful fashion.
IceCreamYum (Canada)
Congrats to Japan! You classy ladies deserve it.
nartey (England)
Deserving world champions JAPAN, it would have been a footballing injustice had USA won, apart from physical strenght, they did not bring anything to the game we all love. Japan brought respect, dignity, skill and a never say die attitude, hence they are deserving world champions.
footiefan58 (Canada)
Bravo Japan! Your hard work commitment and never-say-die attitude paid off! Of course a little bit of luck helps as well and why should only the Americans have the hog's share of it. Japan truly deserved it based on their work ethic and skill level. SIZE isn't everything, after all the best male player (Lionel Messi) in the world is shorter than some of those American women player. Football when the skill level is high is the great equalizer in this game.